Metaverse + Purpose = Purposeverse™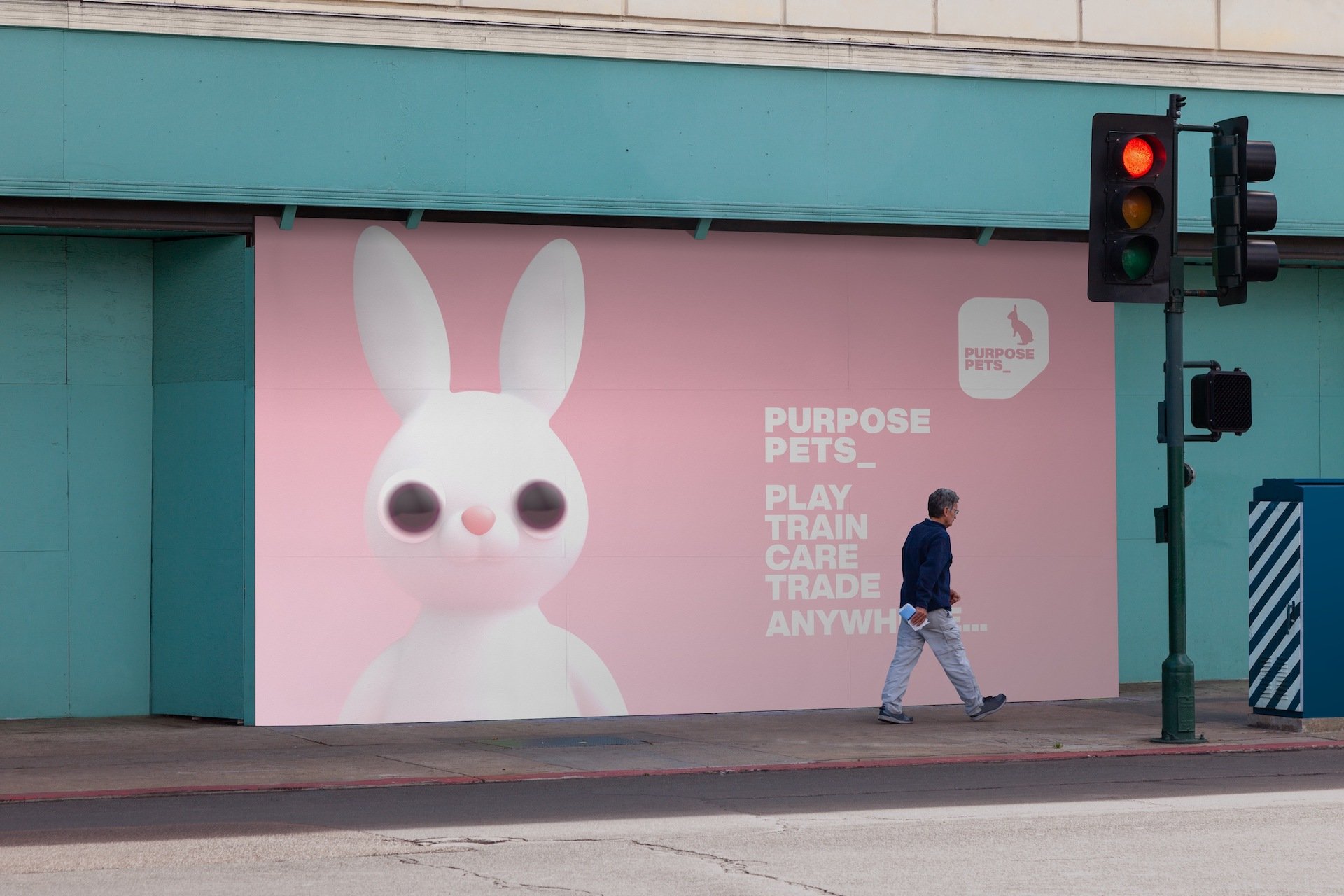 One Earth Rising™
We are creating the Purposeverse™
The video game development and entertainment lifestyle company evolving into a scaling games platform. An integrated solution: commerce, community, blockchain, and gaming. With the provision to incorporate third-party developers.
Our purpose outreach with Fortune 500 companies.
Our purpose partnership marketing activity is focused on collaborating with Fortune 500: giving CSR the tools to reach Millennial/Gen-Z with authentic storytelling. A fast and scalable solution.
Our brand delivers on our promise.
As an entity, One Earth Rising is a B-Corp driven (pending) by producing profit while meeting the highest standards environmentally, socially and the company's positive culture as a force for good.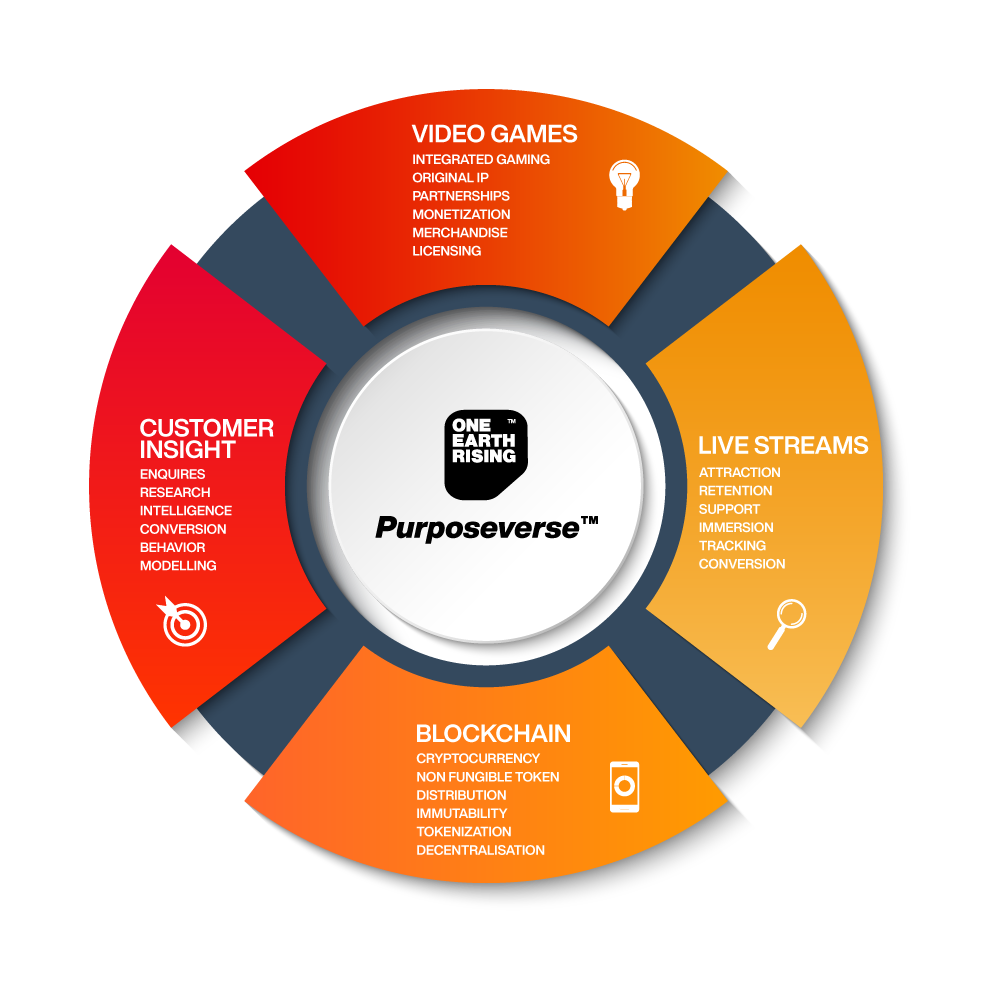 Our Purposeverse™ Value chain:
Everything we do is defined and driven by our 8 value chains of inquiry
What is a

Metaverse?

Or, what is the

Purposeverse

™
A community or space within the internet that allows for interoperability between itself and the micro world. Either via virtual integration within the world wide web or a platform combining multiple touchpoints (Purposeverse platform - community, commerce, and cryptocurrency) Or stepping over into the real macro world via interfaces and data, it can even extend out further, real-life integration with products and services.
An Example:
Pixel Coffee is a game integrated within a marketplace a thread in the Purposeverse (community, commerce, and cryptocurrency). We are also about to release a real-world coffee brand to extend the assets outside of the game's narrative. On top of that, our marketing is seamless. Including the in-game designs used as virtual sets within our promotional streaming.We can transpose the assets into future technology, e.g. AR glasses. Finally, imbued within the narrative of Pixel Coffe is a subtle expression of the realities of Climate Change.
Building on our success: From 2019
Following our early access free-to-play Sony PlayStation release of One Earth Rising | Paraiso Island and Kitty Squad, we are now porting the game over to Microsoft Xbox. The game continues to grow organically and build its audience. Although early access, the game is exceeding expectations in player engagement with over 6,000,000 downloads collectively.
Furthermore, we have expanded our product line by creating a channel network on Twitch.TV. Each channel will focus on a dedicated game genre and connected to meaningful experiences.